First Aid training for seafarers
Completing first aid training designed specifically for the maritime environment will equip you with the knowledge and skills necessary to manage illness and injuries on board until further medical or rescue assistance arrives. You will also receive valuable advice on how to use your medical kit and and where it should be located aboard.

Aimed at anyone who enjoys boating, works in the maritime industry and is passionate about saving lives at sea, this training is a must for recreational boaters (power and sail), commercial or racing crew and offshore sailors. Skills learned will equip you with the practical ability to respond to medical emergencies aboard.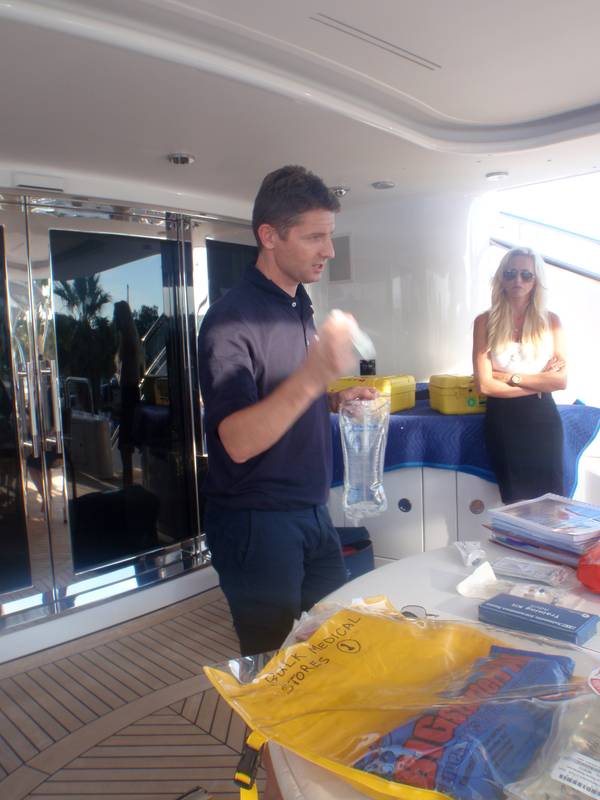 Customised Maritime First Aid Training
---
Complete the form and a MedAire course specialist will contact you to discuss your training needs in more detail.

×
Flexible course options
There are several ways to complete this training. Choose from a two day STCW qualifying maritime medic first aid course ideal for recreational boaters, new deck hands racing cruisers or off shore sailors to a week-long course for a designated on board medical officer the flexible course format means you can complete the training according to crew certification requirements or to personal needs.
Attend for 2 days (Race Cruising Medic), 3 days (STCW Proficiency in First Aid), or the entire 5 days (STCW Proficiency in Medical Care Aboard) of training depending on the level of certification or training you need. Public courses are held on the Gold Coast, Brisbane and Sydney. To book on a public course, select the course option best suited to your needs and enrol online. Training can also be conducted on board your vessel or at your preferred location, at times to suit your scheduled services, certificate of operation or lifestyle. Register your interest here.

Internationally recognised training
The National Maritime College (NMC) has teamed up with Medaire to offer STCW compliant medical training tailored for the maritime industry and recreational boaters. Whether you want to impress your employer with internationally recognised first aid qualifications or to be trained to handle a medical emergency on board your vessel, you will learn from qualified medical trainers who have at-sea and medical emergency experience and who know first-hand the unique challenges faced at sea.


STCW 10 Maritime Training

---
STCW is the acronym for "The International Convention on Standards of Training, Certification and Watchkeeping for Seafarers" (or STCW), which sets qualification standards for masters, officers and watch personnel on seagoing vessels. These standards establish basic requirements on training, certification at an international level. The training requires seafarers to be provided first aid, survival and emergency training to ensure they are aware of the hazards and risks on vessels and can respond appropriately in an emergency.

This International Convention has been signed and ratified by all major maritime countries, including Australia. STCW was adopted in 1978 by conference at the International Maritime Organization (IMO) in London, and entered into force in 1984. The Convention was significantly amended in 1995. The main purpose of the Convention is to promote safety of life and property at sea and the protection of the marine environment through a common agreement and set of international standards for seafarer training.

×
To find out more about maritime first aid training options call 1300 723 112 or complete our online
enquiry
form.