NSW Boat Licence Private Courses

Pre-course Experience:

No experience required. Minimum age 12 years.

Duration:

One day plus pre-course reading. Finishing times may vary
depending on weather conditions and other constraints which
could arise on the day. Every attempt is made to keep to course timings.
Delivery:

Trainer-led theory and practical.

Requirements:

Be able to read and write English and advise of any health
condition, eyesight, hearing, learning or any physical disability
which may compromise training.
Price:

Weekdays $895.00 per group of 10 people. Weekends $985 per group of 10 people.

Description
Anywhere in NSW where there are navigatable waterways we can provide personalised training for those wanting a private group session to obtain their Boat or PWC licence on a one day course. Led by qualified maritime and NSW RMS approved trainers, bring along your family, friends, co-workers, club members or school pupils to a location and on a day of your choice. The training is delivered face-to-face, and includes revision/test and on-water practical session.Theory sessions are not permitted in private dwellings and must be conducted in a professional standard training room.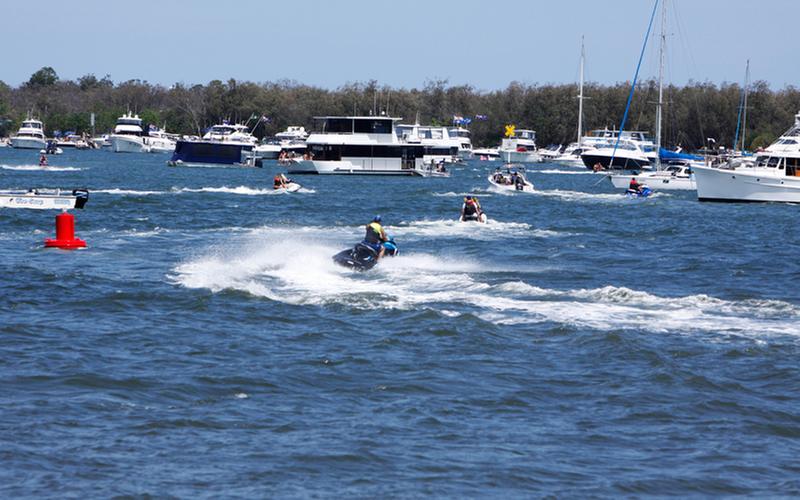 Choose from any combination of the following course options:

Submit a group training quotation request

Prices can vary from client-to-client, depending on the location, numbers participating and whether you have your own vessel or wish to use a College vessel for practical training. Contact us for more information You are not obliged to purchase and your personal information will be kept confidential. If you have any questions you can email, call us on 1300 723 112 or submit a request using the online enquiry form.