Private boat training on board
your vessel

In Australia a general boat licence allows you to Skipper any power-driven recreational vessel of any size, except a PWC, (jetski) which requires a special licence.
Before obtaining your car licence you had to learn practical skills. You should do the same before taking the helm. With knowledge and experience comes increased safety and enjoyment. We can help you achieve your learning goals. Guide you so that you get the most out of your boat and better understand your
Skipper's role
.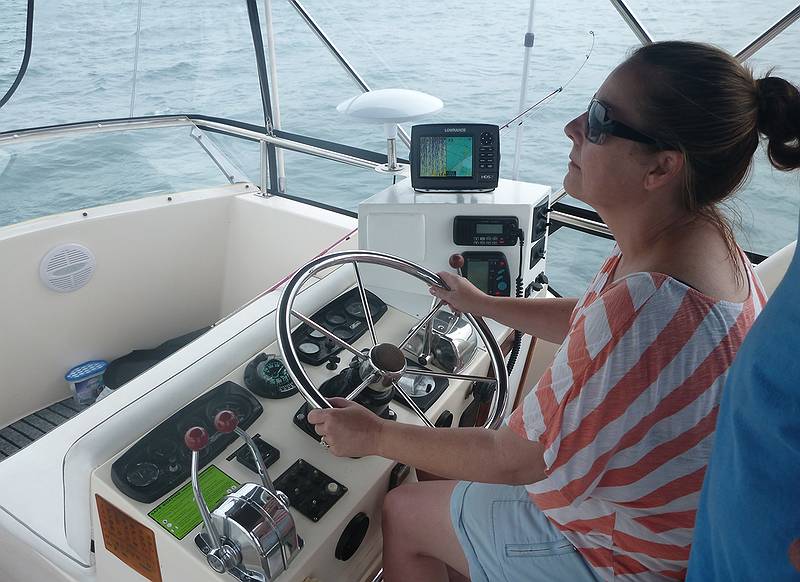 You maybe a brand new Skipper and want a little help with your new boat, boating rules, the international buoyage marker system or a Skipper who wants some additional training, we can help. A College commercially qualified Skipper offers training to ensure you are confident with handling a big or small vessel. With training you'll avoid damaging your boat but more importantly, your family and friends remain safe.

Here's some of the ways we can help you:

NSW Boat and PWC licence training
Launching and retrieving
Marina berthing and close quarter handling
Night navigation

Setting up your boat for a floating pontoon
Marine radio training

Anchoring and mooring
Rope splicing/prep fenders & lines
Sail training
Chart reading, navigating by chart and finding your position using 'Lats & Longs'
Using electronic navigation aids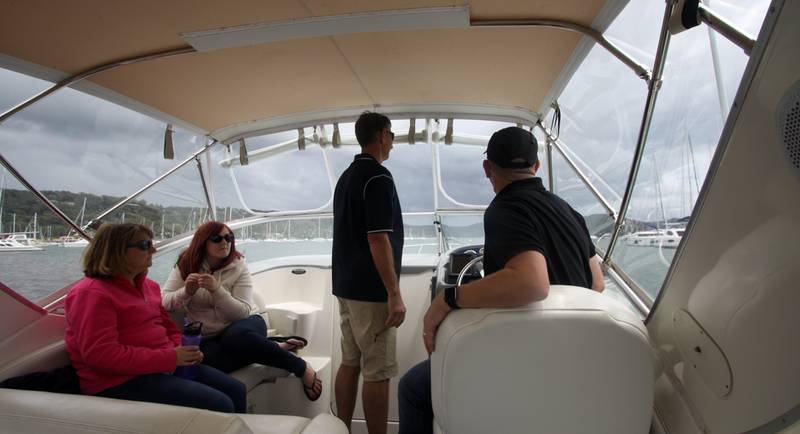 Boat training can be conducted on board your yacht or motor cruiser with training tailored to suit your needs. This is a great way to assist a non-boating or sailing partner gain confidence so that you can work together in handling the vessel and involve family or boat partners who also wish to be part of the training experience.
We find that most people new to boating need to spend a minimum of one day a week over a three month period to gain the skills required to become a safe
Competent Skipper
. Remember, boating skills and seamanship cannot be taught in a day. Like learning to drive a car, these skills are learned over time, with practice and in varying conditions. Whether you're new to boating or already have some experience, no matter what size your vessel is, undertaking boating education and practical training will extend your horizons and expand your knowledge and confidence.



The Skipper's Duty of Care is a fundamental principal of maritime law and seamanship, which is legislated within State Maritime Acts, National and International Regulations. Regardless of whether you are Master of a big ship or Skipper of a small " tinnie", the vessel owner and Skipper are deemed responsible for every person onboard the vessel, must not endanger other vessels and must be prepared to render assistance to anyone in need of help.
---
The Skipper's duty of care includes:
Monitoring the safety and integrity of your vessel and to ensure the vessel is suitable for making the planned trip.
Maintaining a regular maintenance schedule for engines and electrics.
Monitoring weather, tides and local conditions. If in doubt about the conditions delay trip.
Leaving a voyage plan with the local Marine Rescue Unit or a responsible person. Inform them of your voyage plan to and the estimated time of return.
Maintaining and carrying the correct safety equipment for the vessel as well as all the necessary supplies - fuel, food, clothing and water.
Obtaining current charts for your voyage. Identify navigation hazards such as rock shoals, wrecks, reefs and shallows.

Briefing crew and passengers on the location of all the safety equipment, especially the location of life jackets and how to don them.
Outlining any associated risks which may arise including what is expected of them in the event of an emergency.
Monitoring the vessels stability and to not exceed the passenger carrying limits of the vessel.
Maintaining a state of personal fitness and ability to safely Skipper the vessel in all conditions.
Considering the needs of passengers and crew regarding food allergies, medical conditions or if anyone is prone to sea sickness?
Whilst underway maintaining a proper lookout at all times and to take action to avoid a collision if it is necessary.
Skipper's must be aware of what is happening around them at all times on the water, even when at anchor.

×