Step Aboard and Learn Boating

The National Maritime College specialises in boat and jetski (PWC) licence training and personalised training onboard all types of recreational vessels - large or small, sail or power. Whether you are looking to gain a NSW Boat or PWC Licence, a Victorian marine licence, having your first experience at the helm or aiming to refresh, and improve your boat handling skills we can help.

Gain your Boat or Jetski Licence

To be able to head out on the water, go power boating and enjoy the feel of the wind, the motion of the waves and a powerful engine at your disposal, you will need a Boat or Jetski (PWC) licence.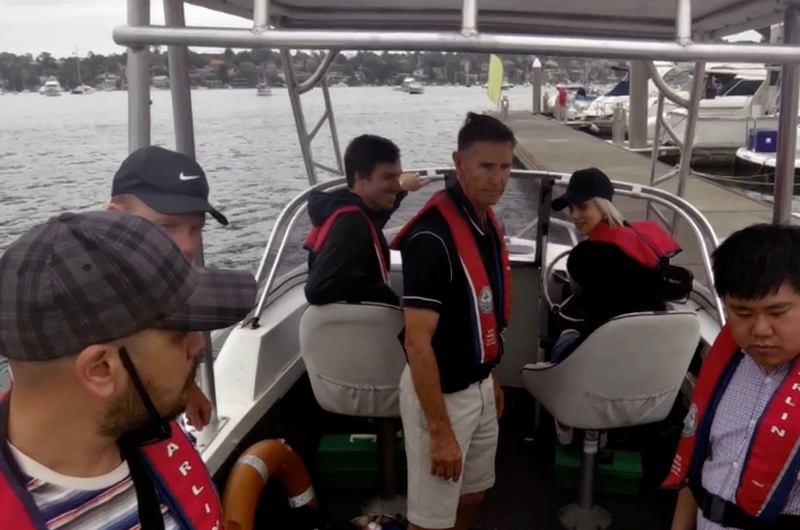 Sydney Boat Licence Courses
Prepare for Sydney Harbour's busy boating environment. Gain in-depth knowledge and boat handling skills you need to get your licence in just one day. You will experience interaction with other vessels and learn how to apply the rules on the water. This course includes theory, test and a practical session and meets all the requirements for obtaining a NSW boat licence. So, you will not need to complete the RMS Logbook.

Book on a course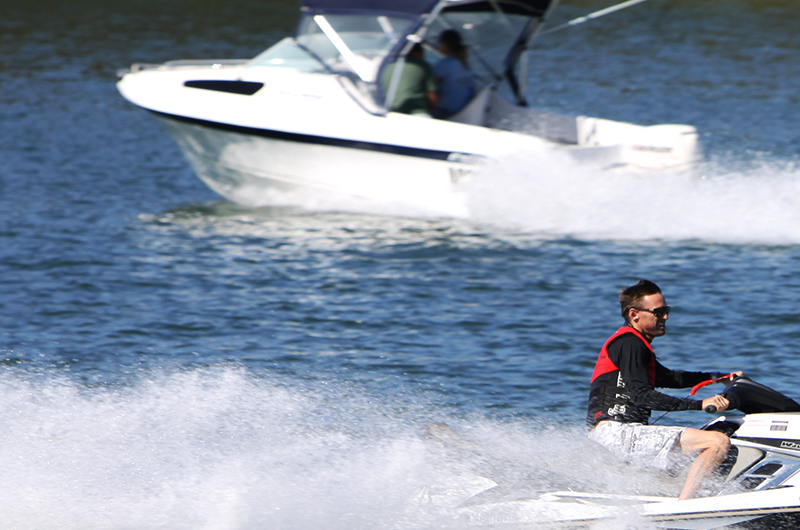 NSW Boat and Jetski Licence Courses
You can meet all the requirements for getting both licences by attending a one day course. No further testing, training or logbook are needed on successful completion of our combined boat and jetski and NSW Roads and Maritime approved licence course. The course includes theory, both the boat and jetski multiple-choice tests and boat practical. On sucessful completion of the course simply take the documentation we give you to the nearest
Roads and Maritime Service Centre
to get your licence issued.
Frequently Asked Questions
To help you decide if you would like to complete your training with us we have complied a list of some of the questions people often ask us about our boat and jetski licence courses.You can also find a course overview and answers to more questions when you click one of our boat licence training course options. Alternatively, give us a call us on 1300 723 112 and talk with one of our experienced crew.


If you are 12 years or over you can get a NSW boat or PWC licence. Before you can apply for the boat licence you need to complete theory learning and a multiple-choice test as well as, practical experience to meet the requirements for gaining the licence. For the PWC Licence only theory learning and amultiple-choice test is required. At the National Maritime College we offer a range of course options including theory, practical and combination courses. Click to find out how to meet the requirements for gaining a NSW Boat or PWC Licence with us.

Yes they do. We specialise in one day courses which include theory, RMS multiple-choice test and on water practical. No further testing is required and you will not need to complete the RMS Logbook. Simply take the documentation we give you to an RMS Service Centre, along with the correct Proof of Identity and pay the licence fee to get your licence issued. The courses are delivered by experienced qualified maritime trainers. You will not regret the time spent learning correct boat handling skills and how to apply the boating rules on the water, where it counts the most.
Costs vary depending on the course option selected. Most people opt for the one day boat licence course or the combined boat and pwc licence course so they can meet all the requirements in one training day.
Boat licence with practical $265.00 per person.
Boat licence and PWC with practical $310 per person.
Boat licence theory only $ 125.00 per person.
Boat and PWC theory only $185.00 per person.
Boat licence practical only $160.00 per person.
Group booking discounts are available for all course options. Our booking system is configured to automatically deduct the discount from the invoice depending on the number booked online at once. For two people the discount is 5% each, for three people the discount is 10% each and for four or more people the discount is 15% each. Call 1300 723 112 for booking assistance.

Most definitely. Safety is a large part of what we are about. Feeling safe and knowledgeable makes boating a million times more enjoyable for you, your family and friends. Our courses focus on teaching the boating rules, correct boat handling skills, how to be safe and be prepared for an emergency.
Let us know as soon as possible so we can arrange for someone else to have your place on the vessel. We can transfer your booking to an alternative date.

No we do not accept payment on the day or hold places for payment on the day as we only have a certain number of places available on the training vessel and in the classroom. If you have friend who wants to join you on the course let us know. They will need to pay prior to the course date to ensure their place.

We do not not offer refunds on course enrolments for change of mind. Refunds may be considered on a case-by-case basis. We reserve the right to apply a refund administration fee of no more than $35.00 to cover accounting and related administration costs. Notifications of cancellations or requests for a course transfer must be made to the National Maritime College before your anticipated course date. We understand that the unexpected can happen, and we will do our best to find an alternative course date for you to attend. Click here to view our terms and conditions.
More Than Just Boat Training
On the water, online or ashore, we do not compromise on training. Our friendly, knowledgeable, qualified Master trainers will support you during every step of your training voyage, regardless of your experience or ability.
Support When You Need It


Preparation
You will receive support and access to learning resources the moment you book with us.


Right Training
We take time to discuss with the training you need to reach your goals.


Aftercare Support
We have a well established maritime network and can provide knowledgeable boating advice.


Staying In Touch
We will keep you informed of new courses or changes to boating rules.