Boat training specialists

Our speciality is boat and jetski (PWC) licence training and personalised practical training onboard all types of recreational vessels - large or small, sail or power.

Whether you are looking to gain a NSW Boat or PWC Licence, a Victorian marine licence, having your first experience at the helm or aiming to refresh and improve your boat handling skills we can help.


Powerboat


Cruiser

Jetski

Yacht
Get your boat or PWC licence
To be able to head out on the water and enjoy the feel of the wind, the motion of the waves and a powerful engine
at your disposal, you will need a boat or jetski (PWC) licence.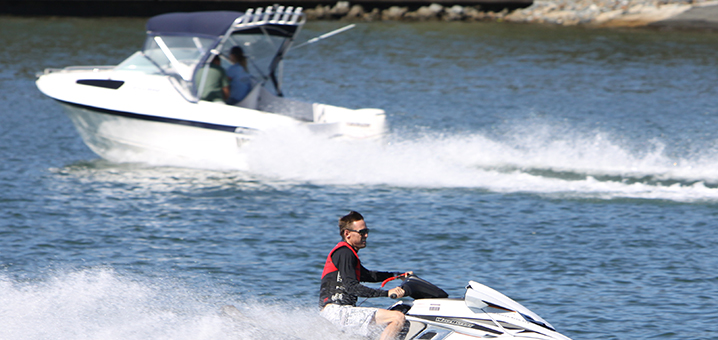 NSW boat and jetski licence course

You can meet all the requirements for getting both licences by attending a one day course. No further testing or training is needed on successful completion of our NSW Roads and Maritime approved licence courses.

Get yours now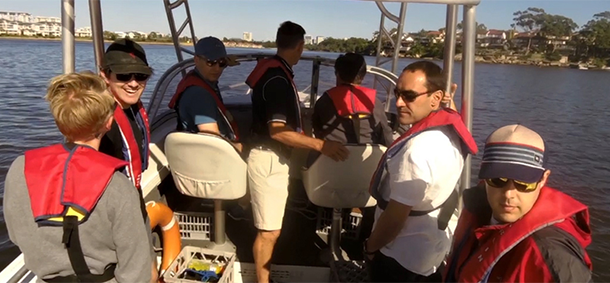 Sydney boat licence course

Prepare for Sydney Harbour's busy boating environment. Get in-depth knowledge and boat handling skills you need to get your licence in just one day. You will experience interaction with other vessels and learn how to apply the rules on the water, where it counts the most.

Get yours now

Boost your confidence, enhance your skills


Night boating training

Imagine going night fishing with your mates, having a romantic evening on the water or taking your family out on Sydney Harbour to celebrate New Years Eve and watch the fireworks?

This training is a great way to follow up a boat licence course. With an experienced Master trainer guiding your three hour harbour voyage you will learn valuable local knowledge, boat handling skills and night safety practices. Limited spots available.

Book today


More than just boat training

On the water, online or ashore, we do not compromise on training. Our friendly, knowledgeable, qualified Master trainers
will support you during every step of your training voyage, regardless of your experience or ability.


Support when you need it

Preparation
You will receive support and access to learning resources the moment you book with us.


Right training
We take time to discuss with you the training you need to reach your goals.


Aftercare support
We have a well established maritime network and can provide advice on all
things boating.