Learn Boating

The National Maritime College specialises in recreational boat training onboard all types of recreational vessels - large or small, sail or power.  Whether you are having your first experience at the helm, upgrading to a larger boat or wanting to refresh and improve your boat handling skills we can help

.

We
are strong advocates for skills-based recreational boat training, as there is no substitute for practical hands-on boat training and assessment. Our aim is to equip people with essential boating knowledge, skills and an understanding of the maritime and local State rules. This knowledge and practical skill plays a crucial role in boating safety and protecting the marine environment.



What boating skills do you have?

Are you OK with rope work and knot tying? Can you do an engine check or spot a potential engine problem before it is too late? Could you prepare a plan for a day trip, or plot a course to your next destination? Do you know the meanings of channels marks, buoys, beacons and navigation lights? Do you know the collision regulations? Would you know what to do in the event of an emergency?

Building your boating knowledge and experience is all part of the fun.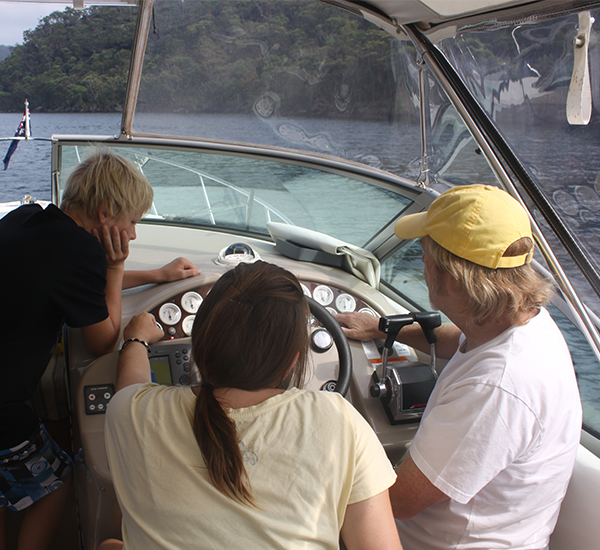 More Than Just Boat Training
On the water, online or ashore, we do not compromise on training. Our friendly, knowledgeable, qualified Master trainers will support you during every step of your training voyage, regardless of your experience or ability.
Support When You Need It


Preparation
You will receive support and access to learning resources the moment you book with us.


Right Training
We take time to discuss with the training you need to reach your goals.


Aftercare Support
We have a well established maritime network and can provide knowledgeable boating advice.


Staying In Touch
We will keep you informed of new courses or changes to boating rules.